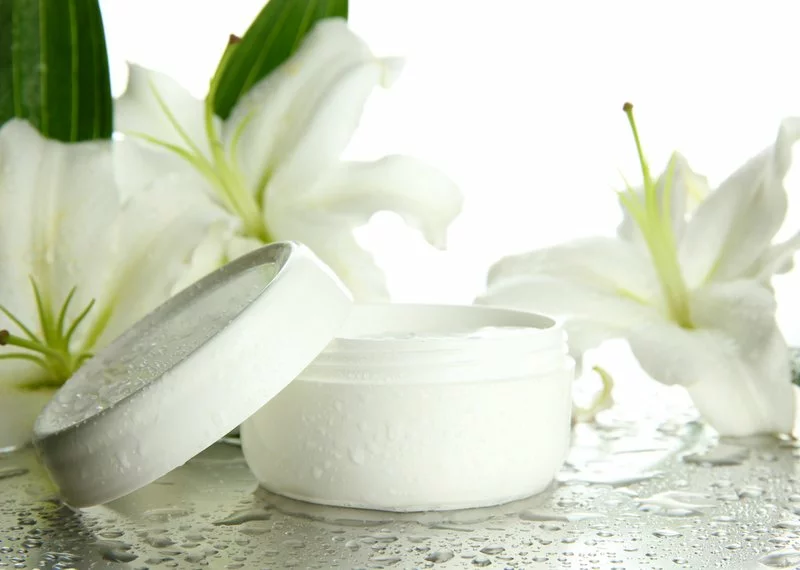 My Top 10 Skincare Products for 2017
2016 went by in a flash and 2017 is already upon us. I wish you happiness, good health and good luck this new year. But above all, as a self-confessed skincare junkie, I wish you a lifetime of fantastic glowing dewy skin.
We are all born with good skin, but years of exposure to pollution, lifestyle problems, bad water, and age of course, takes a toll. This is why, it is important to invest in some quality skincare products that can repair some of the damage and prevent others. There is a whole world of products out there and it might be confusing to choose the right ones, so I have curated a list of must-have skincare and beauty products from across the world, that I have used and loved. As always, I recommend using products made from organic, natural ingredients that are as chemical free as possible.
1-111 SKIN CELESTIAL BLACK DIAMOND RETINOL OIL
This is my current favourite. It is deeply hydrating, so I use it at night. In just a few weeks you will notice that it reduces discolouration and pigmentation, along with smoothening of fine lines and wrinkles. I love the fact that it is made with ingredients brimming with anti-oxidants and nutrients that enhances collagen, improve elasticity, heal and nourish, all at once. Very importantly, it is paraben, paraffin and sulphate free. The fact that it is a creation of cosmetic surgeon Dr Yannis Alexandrides should assure you that this is indeed one of the best and most reliable skincare products in the market today. In India, it is available online at Foenix.
2-AYCA ROSE AND SANDALWOOD FACE SCRUB
I absolutely love this mild, beautifully fragrant, gentle yet effective face scrub and cleanser. I always say that facial cleansers, and scrubs, especially, should be made with all natural ingredients to cause minimal dryness and damage. This one is just that as it is combines the goodness of time tested natural cleanser and skincare ingredients like sandalwood powder, aloe vera gel and is scented with rose essence, this is paraben free, made in India and can be used daily. This is priced at Rs.1500 and can be ordered from Ayca.
3-JUST B AU NATUREL DEODORANT CREAM
I know this is not exactly skincare, but deodorants are such an important part of daily life and they can have a huge impact on skin health. I hate the chemical deos that have strong smells and are full of harmful ingredients that can damage underarm skin. Some research even indicates that the chemicals in deos can cause cancer. This lovely deodorant cream proves that even deos can be made from all natural ingredients, and be 100% effective. It is free from artificial fragrances, preservatives and chemicals. Its ingredients are plant based, infused with natural lavender and certified organic herbs, butters and flowers. And take it from me, it guarantees 24 / 7 protection. All you have to do is take a tiny bit on your fingers and rub under your arms. It is priced at about Rs. 650 a 30gm bottle and is available at Block P, Hauz Khas Delhi. You can also order it online from Justbaunaturel's online store and Rocknshop.
4-SKINCEUTICALS METACELL RENEWAL B3
If I had to limit myself to one skincare brand only for the rest of my life, Skinceuticals it would be. I use and love a number of their products and cannot recommend this particular one enough. The key ingredients include 5% vitamin B3 along with firming tripeptides that address early signs of aging caused by sun damage, lifestyle, dehydration and pigmentation. It strengthens skin, reduces appearance of fine lines and the light weight emulsion delivers intense hydration that is so good for my normal to dry skin.  This costs Rs. 8,070 and is available on Amazon India.
5-TATCHA SOOTHING TRIPLE RECOVERY CREAM
If you have sensitive skin, then you know how difficult it is to find a product that does not irritate it further. This popular Japanese skincare brand ideal for sensitive skin. The botanical ingredients sooth and calm irritated skin, for example, with problems like eczema, allergies, dermatitis. It has excellent healing properties and also reverses the signs of premature ageing. It is free from parabens, sulphate, synthetic fragrances and does not clog pores or make my skin feel heavy or weighted down. It leaves my skin feeling and looking soft and fresh and I highly recommend this. This is priced at Rs. 9145 and is available at Sephora.
6-BIOLOGIQUE RECHERCHE SERUM PLACENTA
I am currently using and in love with this product. As far as products with natural ingredients go, this is absolutely top notch. In fact, this serum is pure, that it has a shelf life of only 6 months. It contains placental biostimulin protein extract. This can be applied on the eye area too to reduce puffiness and strengthen skin. It has anti-ageing properties, lightens pigmentation, heals and regenerates skin. I can feel and see the difference in my skin after using this product. You can buy it online at Liberty London for about Rs. 4,471 per bottle.
7-LA ROCHE POSAY SEROZINC MATTIFYING MIST FOR OILY SKIN
Those of you with oily skin will know the joy of finding products that helps absorb excess oil and gives you a shine free matte look. This is one product that you will love. It is light and non greasy and can be sprayed on directly. It leaves the face feeling fresh and hydrated and can be used as a toner. It contains zinc sulphate which is great for soothing and nourishing oily acne prone skin. It costs Rs. 800 and be purchased from leading pharmacies like Religare or online from Nykka.
8-JUST HERBS I'CLEAR GREEN TEA-CUCUMBER NOURISHING UNDER EYE GEL
Many of us tend to miss out on caring for the under eye area. To mind this is a very important area that needs some special care as otherwise it can make one look tired and haggard. I have used this gel and find it very soothing and refreshing. It has a light weight formula that makes it suitable all age groups and skin types and leaves the under eye area looking and feeling wonderful. Made of organic ingredients, it reduces puffiness, lightens dark circles, tones and firms up under eye skin.  This one costs Rs. 595 and you can order it online from Just Herbs.
9-AESOP PARSLEY SEED ANTI-OXIDANT SERUM
If a bit of intense hydration is what you are looking for then I highly recommend this serum. And it is perfect for both men and women with normal, combination and sensitive skin. Full of antioxidants, and is a medium weight serum that leaves my skin feeling soft and smooth. I love the key ingredients in this one- green tea leaf extract, parsley seed oil, lavender oil and aloe barbadensis leaf juice. It is priced at Rs. 4120 and is available on Cosmetics Now India.
10-KAMA AYURVEDA LAVENDER PATCHOULI BODY CLEANSER
Kama too ranks amongst my all-time favourite skin care brands. I can't put together a list of top beauty buys and not include this amazing herbal cleanser that is deeply moisturising, soothing and a treat for the senses. The essential oils in this body cleanser have antiseptic, antibacterial and anti- inflammatory properties. It has my favourite lavender oil in it, which explains why this is a much-loved product for me. You can buy this from Good Earth or the Kama Ayurveda stores for just Rs. 595.
These are my products! Tell me yours. Write to me below or using #stayrealstayyou on Instagram @shagunkhanna