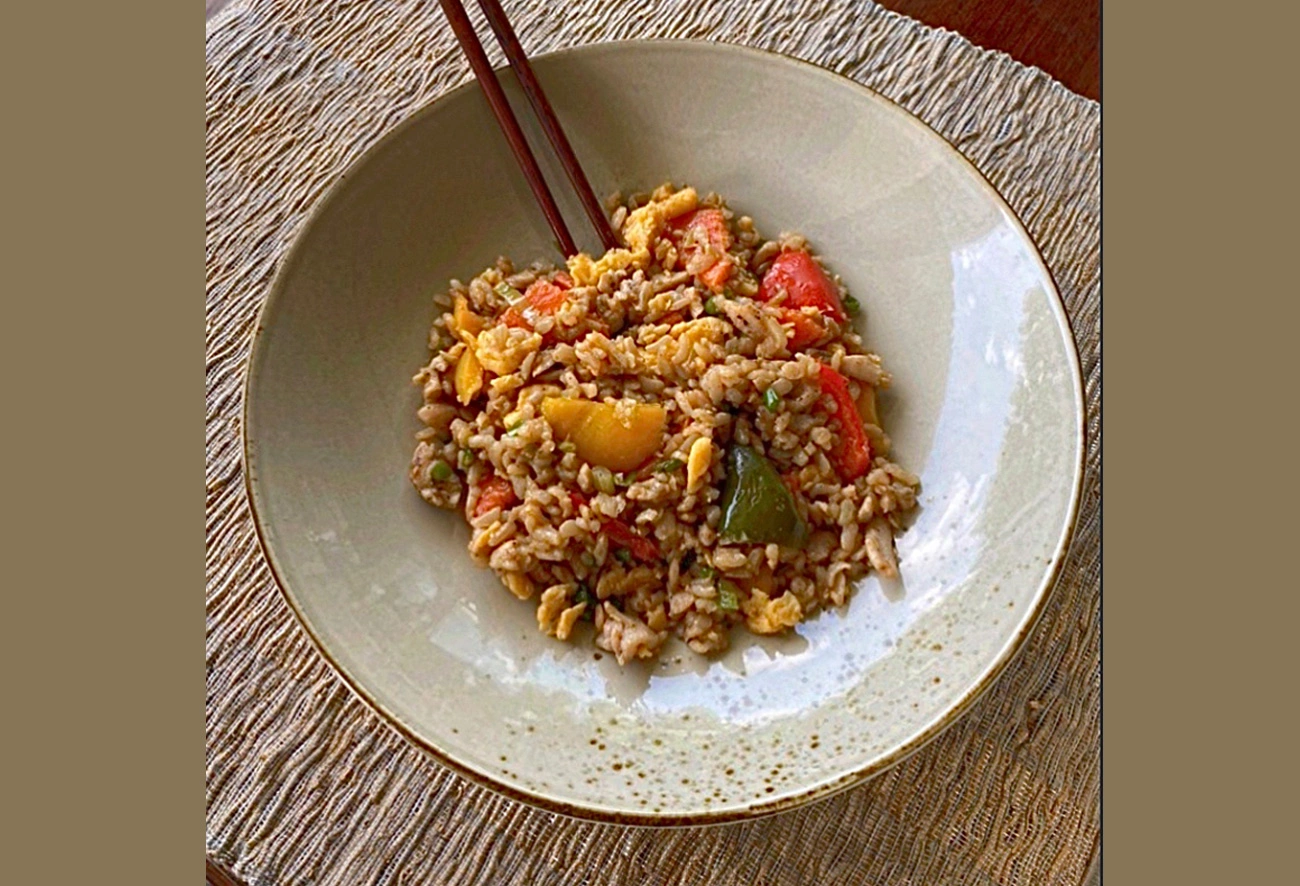 My Favourite Rice & Rice Substitutes
I include a lot of rice and substitutes for rice in my diet, and prefer to have them in rotation (and in moderation). Rice is gluten-free, fibre-dense, loaded with vitamins, minerals and antioxidants. However, some varieties are difficult to digest. Some also take longer to cook and so, need to be soaked in water for a few hours. In that case, also ensure you use the correct cooking method. See what works best for you, and try to go for organic variety whenever possible.
Here's a list of the ones I like.
Sona Masuri
I like to have it very often. I prefer khichdi made from this rice, but it does go well with every Indian dish. Sometimes, I also like to add seeds (like flaxseeds, pumpkin seeds) in rice to enhance the flavor, and for extra nutrients. The other day I added toasted black sesame seeds, and the taste was great!

Quinoa
I like to have this one with my Indian meals like dal, channa curry. I also make veg and non-veg quinoa pulao (comes out so good) or add it in salads. My favorite masala prawn with quinoa is delicious! I also read somewhere that a cup of quinoa gives twice the protein and 5 grams more fiber than the same amount of white rice.

Organic Basmati White/Brown Rice
I like to combine it with simple ghar ka khana. It also goes well Chinese stir-fry rice. I even experimented with kheer made with organic brown basmati rice, along with coconut milk and jaggery. It was excellent, but the rice needs to be soaked and takes slightly longer to cook.

Thai Jasmine Rice
I love Thai sticky rice! It goes so well with curries! I also tried out a sticky rice pudding (somewhat close to kheer), which came out really good. My cook in London introduced me to another fabulous dish made from Thai Jasmine rice; Congee. Congee is excellent for over all digestive health and to boost energy levels.

Red Rice
I like to eat it for a change to add a different taste and color to my meals. It has a nutty and relatively strong flavor. I usually add it in salads and combine with prawn curry/ chicken curry etc.

Brown Top Millet (Bajra)
Apart from being gluten-free, millets are extremely healthy, as they're full of protein content, fiber, and minerals. I often cook this for lunch and it's delicious.

Pink Rice
This rice variety grows in Meghalaya. It is slightly sticky, which is why I like to have it with a bowl of dal. Although I have only tried boiled pink rice, I am planning to make pink rice cakes at home.

Do you eat any other healthy rice substitutes? If yes, please leave your comments below.