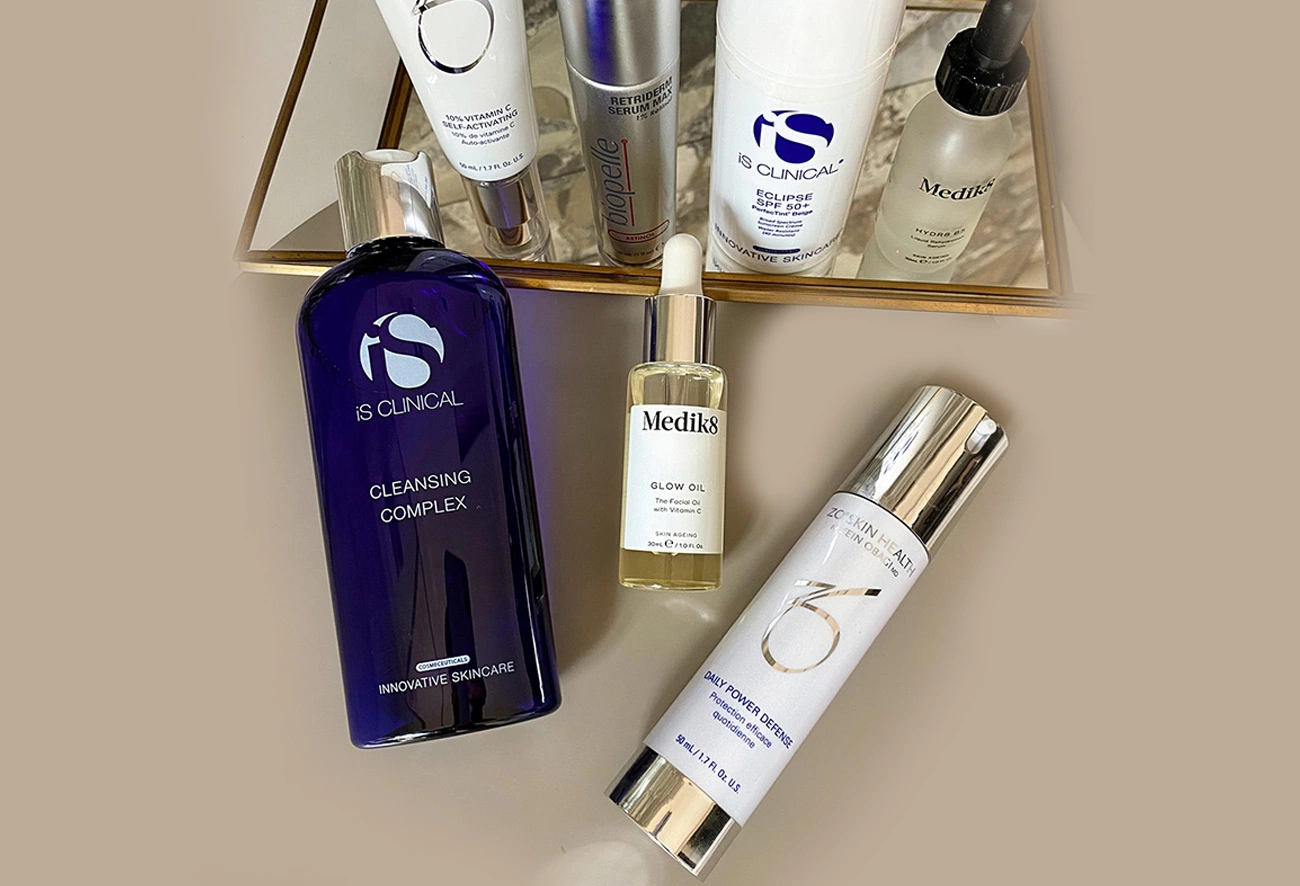 Winter is knocking on our doors, but before it arrives fully, autumn's here to give us company for a short while. I like to transition between skincare routines depending on seasonal changes. The air will slowly become dry, and so, the skin will need more moisturising.
Here is the list of products that I am currently using:
1. iS CLINICAL CLEANSING COMPLEX is my current face wash for morning/evening or whenever needed. Thankfully, iS Clinical products are now available in India (you can follow @isclinicalindia). I've been in love with them ever since I started using them in 2018! These pharmaceutical-grade products give great results. Their face wash is gentle; helps remove impurities/oiliness/makeup; keeps my skin/skin pores clean without stripping the skin off its natural oils.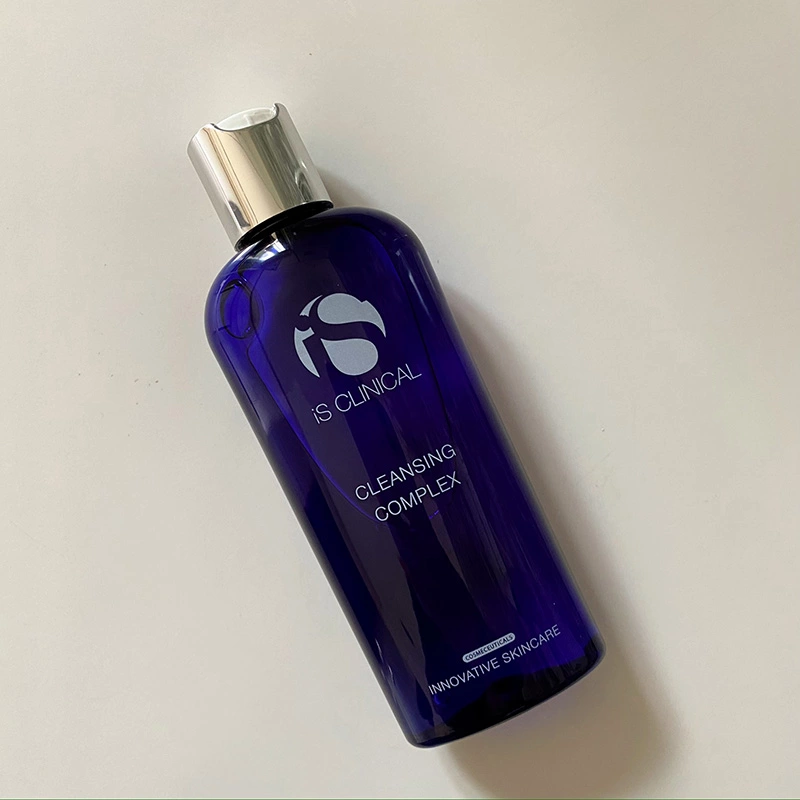 2. ZO SKIN Health 10% SELF-ACTIVATING VIT C, a lightweight/antioxidant-rich serum with a silky texture. I've been using this one on and off. It does not make your skin oily. Its ingredients include co enzyme Q10, Vitamin E that help fade pigmentation and boost collagen production. It works well on oily/ normal/dry combination skin type. Zo skin health products are available through dermatologists/medi-clinics in Delhi.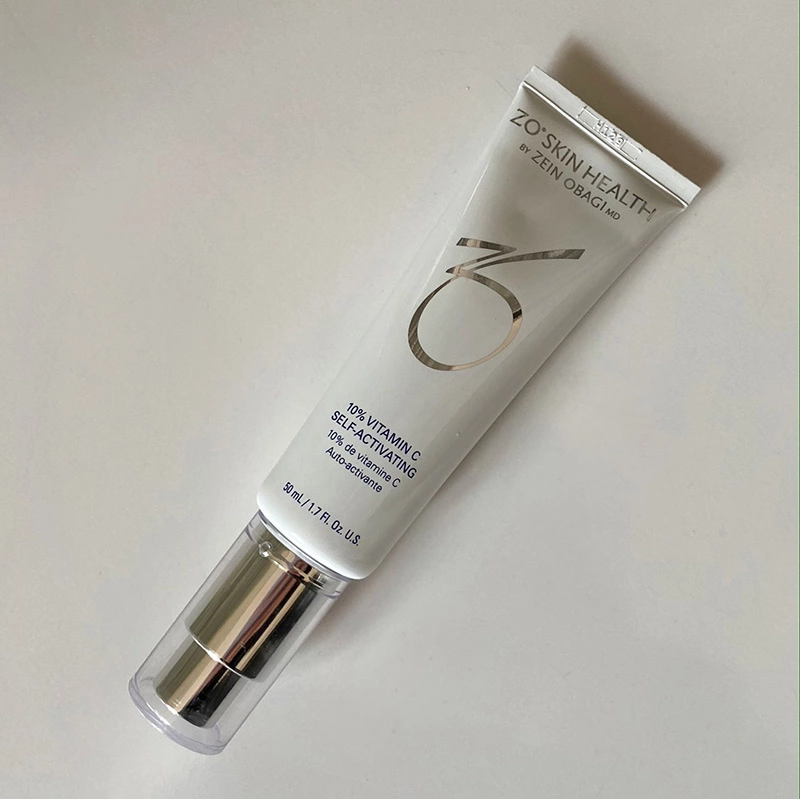 3. ZO SKIN HEALTH DAILY POWER DEFENCE is another favourite from Zo Skin health. It's a lightweight, antioxidant-rich moisturiser that works in all types of seasons. It's deeply hydrating/moisturising. Just 2 pumps are enough for the entire face and neck.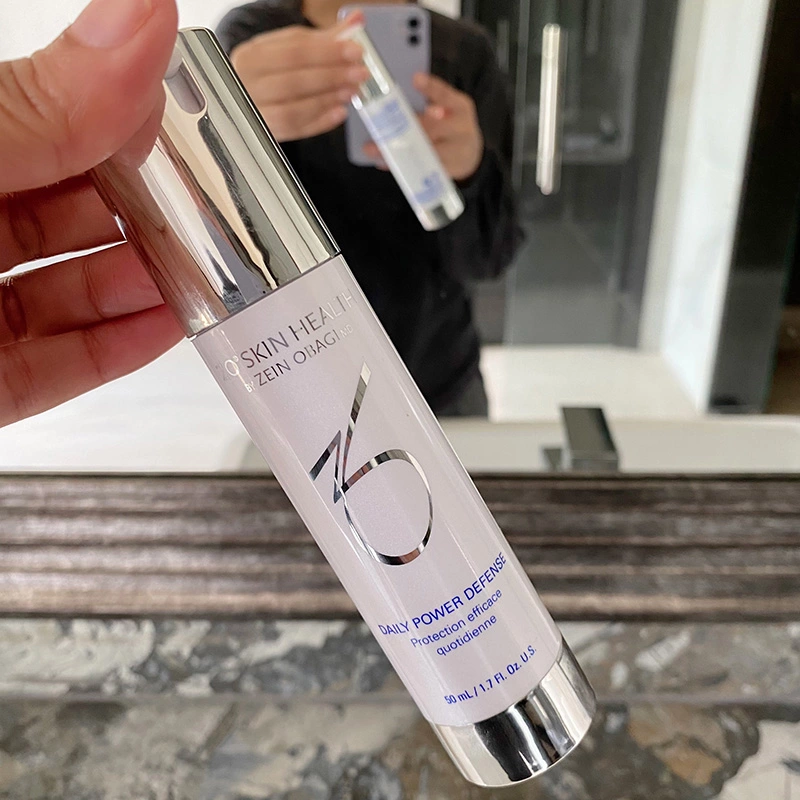 4. iS CLINICAL ECLIPSE SPF 50+ PERCENT TINT AND LA SHIELD LITE SPF 30 are the two sunscreens I use regularly. I use La Shield in the morning, before hitting the gym or when I'm indoors. When I step out, I prefer to use the tinted iS Clinical sunscreen. With this, you don't need to apply any foundation. Both are matt-free and suitable for all skin types.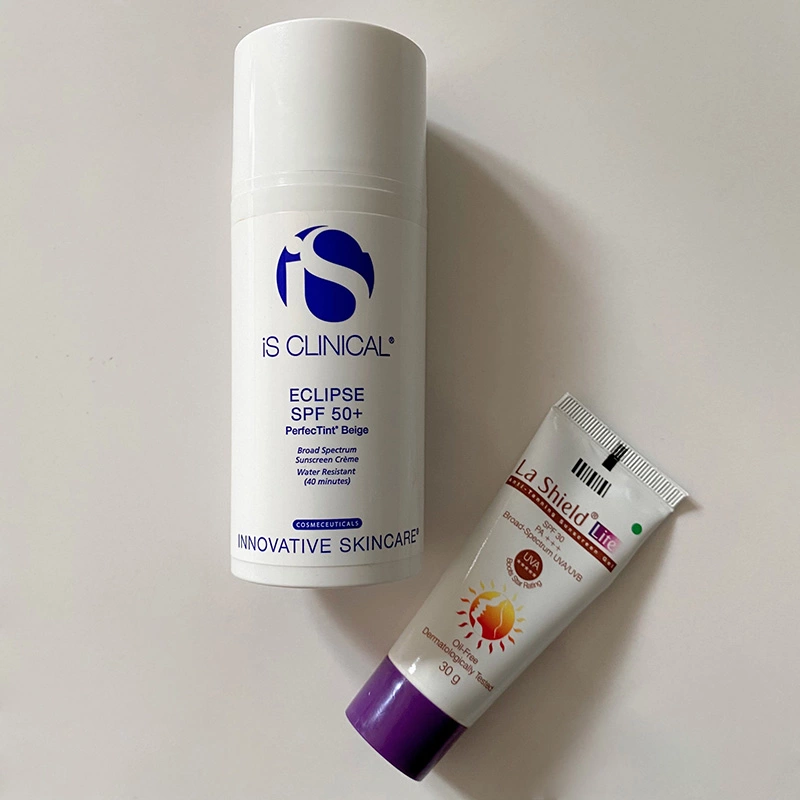 5. iS CLINICAL FIRMING COPPER MIST – I try out different mists all through the year. This botanical, resveratrol and antioxidant-rich mist provides hydration, controls sebum and also works as a makeup setting spray.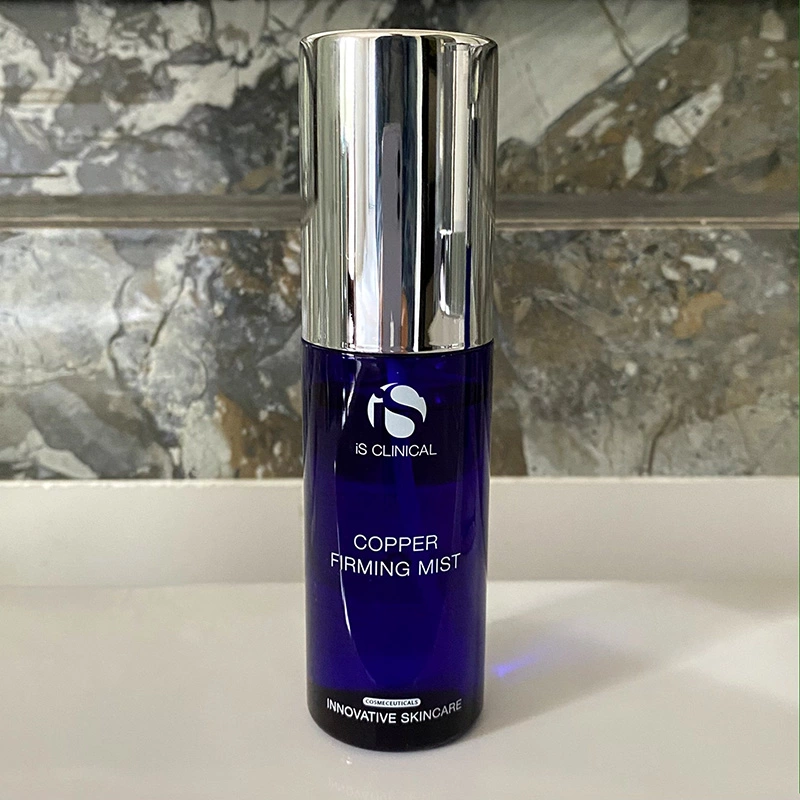 6. iS CLINICAL YOUTH EYE COMPLEX – is a day/night eye cream. It contains antioxidants and peptides. This one keeps my under eye area, smooth, hydrated and firm.

7. BIOPELLE RETINOL 1% is my night-time skincare treatment. I use it thrice a week. I mix 1 pump in my daily power defence moisturizer, and apply all over face and neck (avoid eye area). It helps refine skin, reduce pigmentation and fine lines. This one is strong and works well on my skin type, but it comes in lighter strengths too. However, I would strongly recommend consulting your dermatologist before going for this one. It may cause side effects like redness and skin peeling, especially among women with extremely sensitive skin. It's available in India. I got mine from Vandana Pharmacy in Hauz Khas, New Delhi.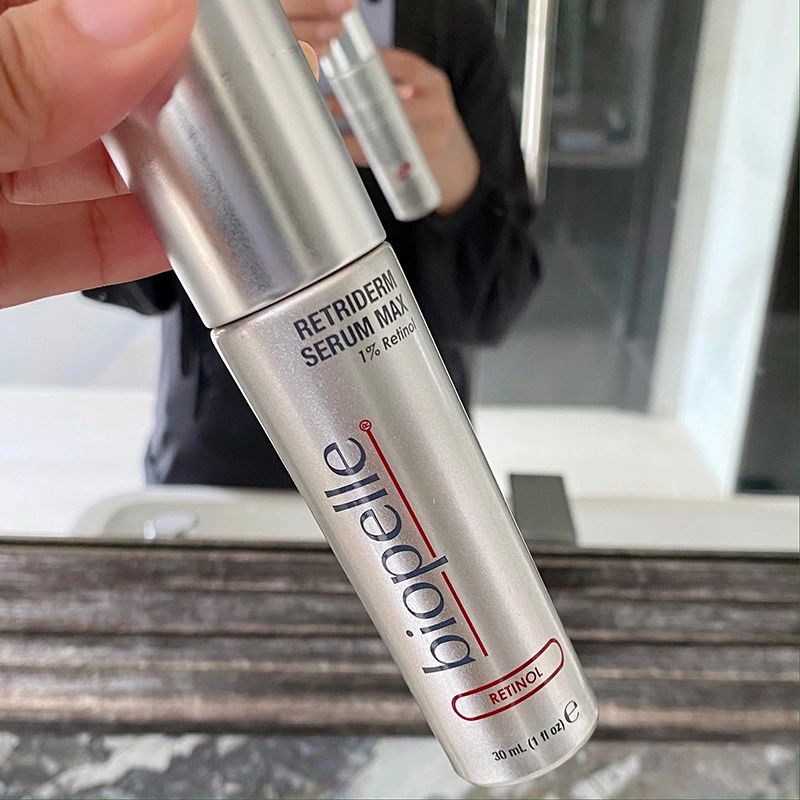 8. MEDIK 8 GLOW OIL is dry touch face oil, which gets easily absorbed into my skin. It is infused with antioxidants, botanical ingredients, essential oils and vitamin c. I use it on alternate nights when I don't use my retinol. It is deeply nourishing, and my skin feels soft, hydrated and supple. Don't forget to apply on neck too. Medik8 products are not available in India as yet.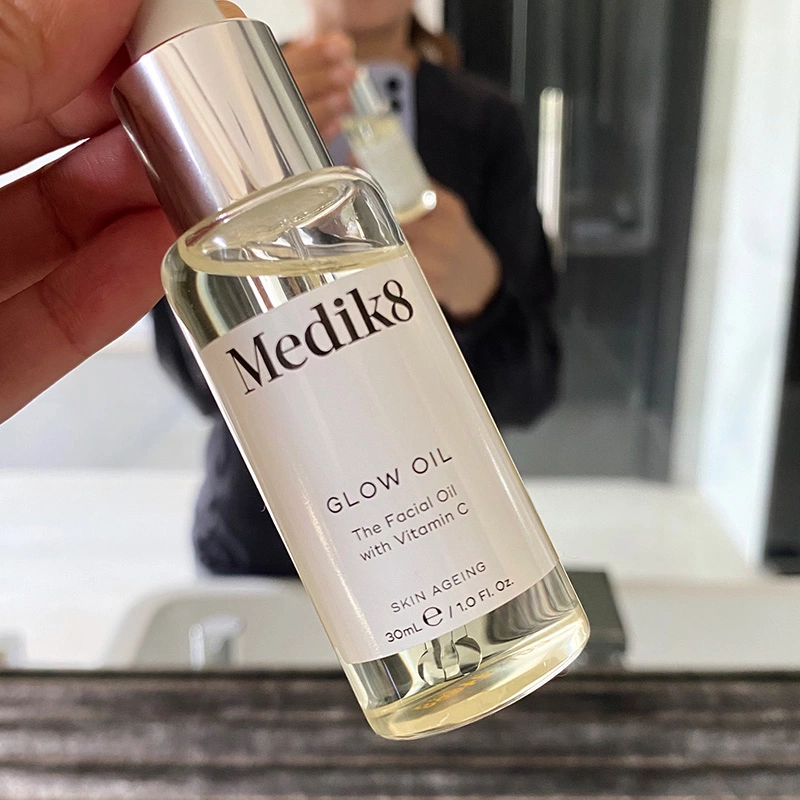 9. MEDIK 8 – HYDR8 B5 – I use this hyaluronic acid serum when my skin feels a bit dry. Sometimes I use this before I apply my retinol, as it infuses extra hydration into my skin, along with decreasing redness and the peeling effect of retinol. This one's enriched with vitamin B5.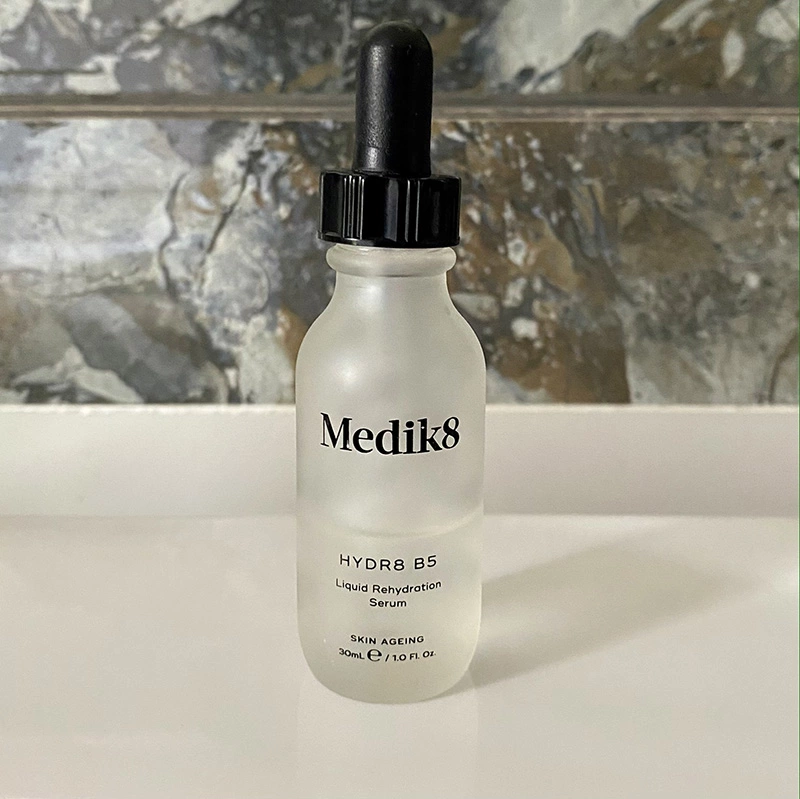 10. MATCH GREEN TEA + MANUKA HONEY + ROSE HIP OIL FACE PACK – manuka honey and matcha are two of my favourite ingredients for overall health as well as for topical use. They're loaded with antioxidants and medicinal properties. This mask adds intense hydration and keeps my skin extremely soft and healthy. Add 3-4 drops of rose hip oil for extra nourishment. Leave it on for 15-20 minutes, and then, rinse with warm water.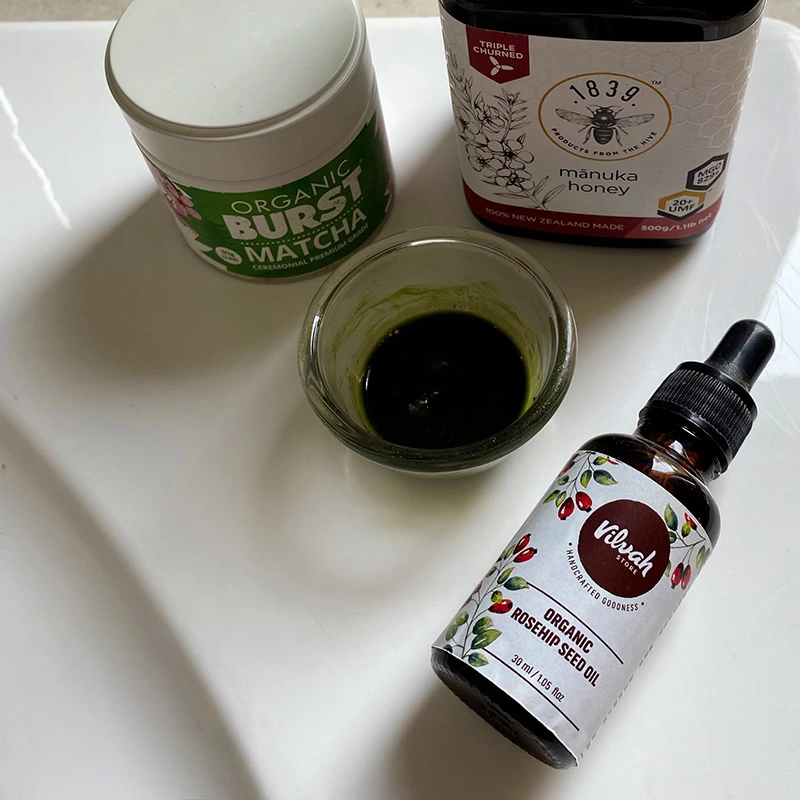 11. COCONUT PALM SUGAR+ ORGANIC RAW HONEY SKIN EXFOLIATOR – This is a Sunday ritual. I find this DIY extremely effective for removing dead skin cells. I use this before applying a face mask. I like using coconut palm sugar as the granules are smaller and not too harsh for the skin. Exfoliate once a week.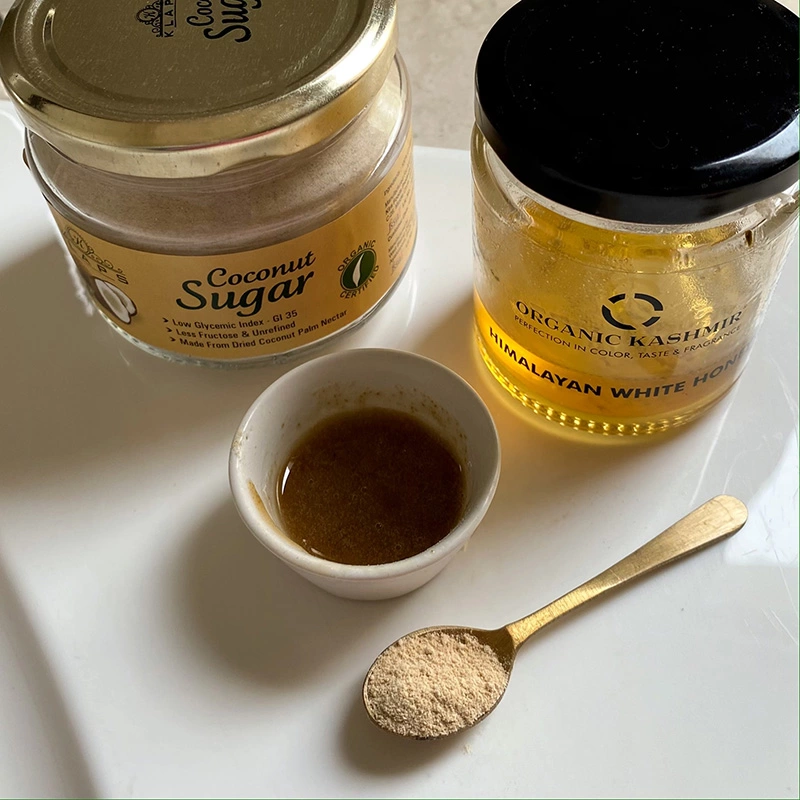 I would love to hear back from you. Do share your experiences with any of these products in the comments section below. Stay safe!