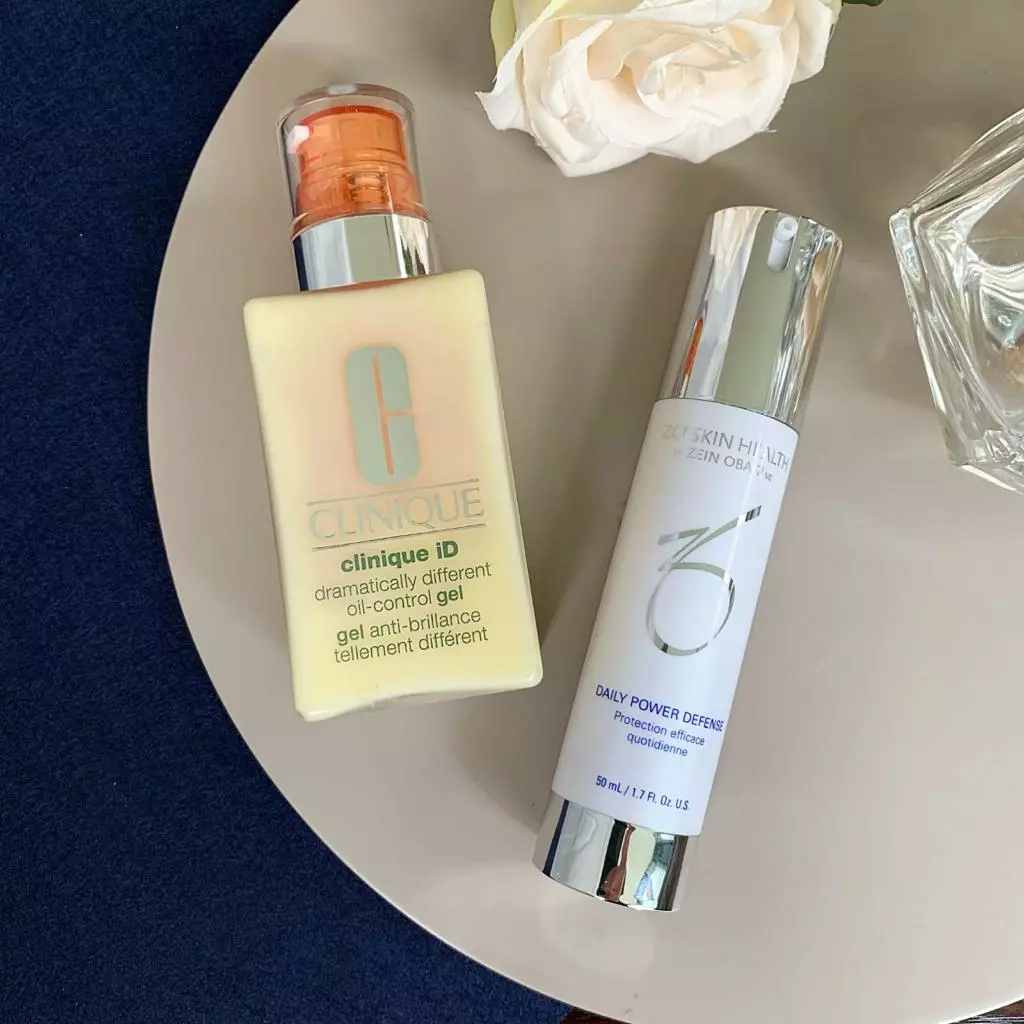 Best Lightweight Moisturizers for Oily Skin
Moisturizers are one of the most commonly available cosmetics off-the-shelf – that come in so many brands – which is why choosing the best one for your skin can become tricky. And no matter what the skin type, your skin needs to be hydrated.
You all know that I don't stick with one type of product for too long. I switch seasonally and often.
Therefore, I have compiled a list of some tried-and-tested moisturizers/face creams that work well for my oily and slightly sensitive skin. These are popular well-known brands.
ZO SKIN HEALTH – DAILY POWER DEFENCE

Top dermatologists worldwide recommend Dr. Zein Obagi's Zo Skin Health skin care products. I've been using this one on and off for years now. It is a potent moisturizer that helps repair skin cells, boost collagen production, even out skin tone and keeps your skin firm and soft. You only need to apply 2 pumps all over your face and neck.
You can use it both in the day and night. It is a bit expensive, but I guess you are paying for the potent ingredients. This is available at a few skin care clinics in Delhi, like Dr. Kubba's skin clinic and at Dr. Simal Soin's Aayna clinic; not available online.
CLINIQUE -CLINIQUE iD, DRAMATICALLY DIFFERENT OIL-CONTROL GEL

I am currently using this one. It's a fabulous custom blend moisturizer and is perfect for summer and monsoons. This one's also allergy-tested, 100% fragrance-free and dermatologist-tested. My skin feels hydrated, light and fresh all day. It also reduces the signs of fatigue.
Don't forget to check out their custom blends for various skin concerns. These products are easily available in India now. You can connect with them via their Instagram handle @cliniqueindia.
THE ORDINARY'S NATURAL MOISTURIZING FACTORS

The Ordinary products are effective and so well priced. I've recommended this one to many; they've always given good feedback – especially young women in 20s and even 30s. Natural Moisturizing Factors (NMF) are ingredients that keep the outer layer of the skin protected and well hydrated, without the greasy feeling…The skin feels fresh throughout the day. It's totally worth trying.
I may not be able to review all the moisturizers I have tried in the past, and so here are some more that are definitely effective.
1-Forest Essentials Light Day Lotion Lavender & Neroli
2-Clarins Super Restorative Day Cream (for all skin types)
3-Zahara Skincare After Glow
4-Filorga Hydra-Filler Mat Moisturizer Gel Cream
5-La Roche Posay Effaclar H Moisturizer
6- Bioderma Sebium Shine Control Moisturizer
7- Oryza The 3:1:1 Skin Moisturizer
Do try any of these and leave your feedback below.