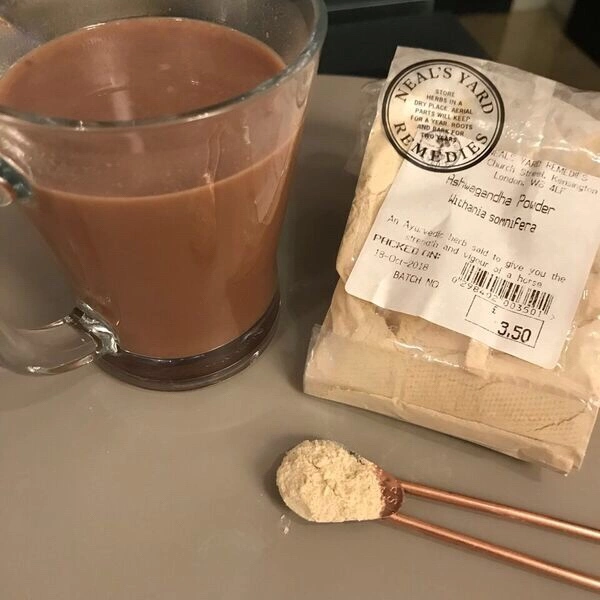 Ashwagandham: The Wonder Supplement
Women often undergo serious mood swings, mostly due to fluctuation in hormones – not to mention the stress related to never-ending responsibilities at home and (or) at work.
Many a time, the impact is more mental than physical. And women with PCOS are at a greater risk when it comes to mental health disorders – from mood swings to anxiety and severe depression.
How do I help myself?
·      Exercise regularly
·      Eat correctly
·      Deep breathe
·      Spend time with positive people
While these are things that should be part of everyone's lifestyle, I want to talk specifically about a supremely beneficial (and underrated) herb that one should try taking on and off.
About 20 years back, my mother in law introduced me to Ashwagandham from Kottakal Arya Vaidya Sala – in the form of a tonic called Ashwanandharishta. I took it for 3 months, and I recall, it felt much lighter mentally, emotionally and physically.
A little about Ashwagandham
The sacred herb, also known as the Indian Ginseng has been used in Ayurvedic concoctions for more than 5000 years to treat a lot of issues – from anxiety, nervousness, stress, fatigue, poor sleep, headaches to low immunity, poor memory, and even joint pains.
Like all other health supplements, I don't take too many for too long. You can take Ashwagandham anytime in the day. For energy/alertness, take it in the morning and for sleep disorders, take it at night. Also, I love trying out different brands. Here are some that worked well
BAIDYANATH ASHWAGANDHAM

Currently taking this one… Its owner who is also a very dear friend of mine got it especially prepared for me by their senior Vaid (doctor). I take 2 capsules before breakfast. You can have it with water or add the capsule powder to your smoothies, milk and shakes.
NEALS YARD ASHWAGANDHA POWDER

The powder is very similar to that Baidyanath Ashwagandham – with a subtle bittersweet taste. Add a teaspoon to your smoothies, cereals, shakes and warm milk.
WILD NUTRITION KSM-66 ASHWAGANDHAM PLUS

The pharmacist in Harrods Pharmacy (London) introduced this one to me last year, when I was suffering from fatigue and serious mood swings due to constant travel. It was quite effective, and now, I give this to my husband and boys (24 and 20) too. It is an organic, food-grown mineral formula that has all the amazing benefits of ashwagandham. KSM -66 is the highest concentration extract of ashwagandham that is available in the market today.
PLEASE NOTE: It's always good to consult a GP before taking non-prescription herbs and supplements. Pregnant women and those with serious health conditions should be careful, rather avoid using certain herbs and supplements.
Love,
Shagun
#StayRealStayYou