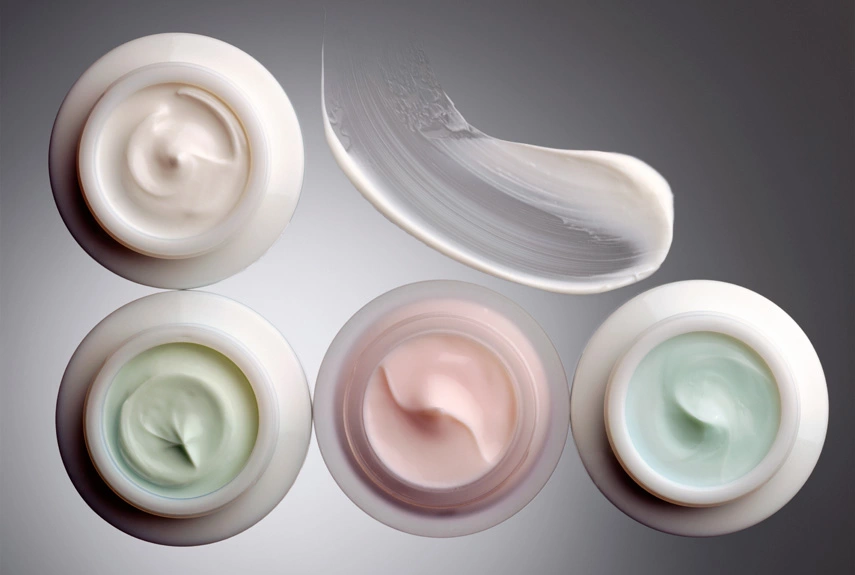 My top 10 best Indian beauty buys
India is home to some of the world's finest natural ingredients. It is not surprising that a number of Indian skincare products are made with the purest herbs and botanical extracts. I feel that I must put together a list of the best Indian beauty products that should be on your shelf this year. These are affordable, widely available and are just so amazing for your skin.
1-VCX SERUM
This is an amazing product from Cipla. I'm excited about this one because its decently priced, easily available all over India and very effective. It combines vitamin C, E and ferulic acid to firm up skin, reduce pigmentation and fine lines, and also increases hydration. Best of all, it is perfect for sensitive to normal skin, It is priced at Rs 2090 and available at most pharmacies.
2-OMVED -SHINE AND PROTECT MIST
I love hair mists. Frequent blow drying and colouring tend to leave my hair very dry. A good quality hair mist, sprayed on to towel dried hair before blow drying, really helps with the dryness. Good quality hair mists are non-sticky, can control fizz, detangle and restore shine. Omved hair mist does all of this and is enriched with some amazing Indian herbs that nourish and protect hair. Key ingredients include brahmi and bringraj the two most potent herbs that can restore, strengthen, condition, repair, protect from sun damage and heal dull and damaged hair. This one is available online at www.omved.com priced at 690.
3-SOULFLOWER EVERYSKIN LAVENDER SOAP
I was introduced to this brand by my sister and I am very grateful to her for it. This is a lovely product that I cannot recommend highly enough. It is completely organic and made with natural herbs and oils. It is wonderfully creamy and I absolutely love the fragrance.  You can buy it online from www.soulflower.biz for just Rs. 200.
4-PATANJALI COCONUT OIL
I have to be honest, I was quite sceptical and reluctant about this one. But my family highly recommended it, and I am glad they did. I have been using it for about 3 weeks now and I am impressed. It is a wonderfully light formulation and not greasy at all. Though I haven't used it on my face, it is fantastic for my hair and body. Give it a try. It is only Rs 65 and available at all Patanjali stores and most department stores.
5-AYCA FACE OIL
This is another great Indian brand that you should try. It is a very light weight face oil suitable for normal to oily skin. It is made with natural ingredients and is paraben and sulphate free. Try using a few drops at night; I guarantee you will feel and see the difference in your skin within a few weeks. This is priced at Rs 1,650 and can be bought online at ayca.
6-KHADI HERBAL SANDALWOOD AND PAPAYA FACE SCRUB
Khadi is probably one of the most underrated brands in the country. I guarantee you will absolutely love this one. I love the ingredients – walnut, rose water, sandalwood oil and papaya juice. It is a wonderfully gentle but effective scrub. Just gently apply on your wet face in a circular motion, rinse after 5 -10 mins and see the glow. It is suitable for all skin types, is priced at Rs 100 and is available at Religare Pharmacy, Khan Market and online at nykaa.com
7-SASLIC FACE WASH BY CIPLA
Finding a product for oily skin can be quite a challenge. If you have been looking for one then this product is meant for you. It has been created to perfectly suit oily, acne prone skin and contains salicylic acid. This foaming face wash gently exfoliates the skin, controls breakouts, unclogs the pores and unlike a lot of products for oily skin, it does not make you feel dry or stretched. This costs Rs 150 and is available at all good pharmacies.
8-SUNPROTEK GEL SUNSCREEN SPF 30+ BY SALVE PHARMACEUTICALS
A sunscreen is the most essential skin care product that anyone should have. This one is U.S FDA approved and provides UVA and UVB protection. It contains aloe vera and vitamin E which hydrate and nourish your skin at the same time. I love gel based sunscreens and this particular one is suitable for all skin types. It is non comedogenic and gives you a matte finish. It is priced at Rs. 350 and is available easily at all good pharmacies. Try to get a hold of it soon as it is very popular and gets sold out fairly quickly.
9-FABINDIA ROSEWATER
I was pleasantly surprised with this find. This is all natural, 100 % plant based, subtle and has a lovely fresh fragrance of roses. It is also very hydrating. Suitable for all skin types and priced at Rs 175, this is available at all FabIndia stores.
10-INSTA RADIANCE GREEN TEA PACK BY BLOSSOM KOCHHAR
Blossom Kochhar products usually have healing effects and this one is no exception. This is an all-natural product and the key ingredients include green tea ,carrot extracts, jojoba oil, aloe vera gel and beeswax. The natural fruit enzymes help to exfoliate skin. This is priced at Rs 375 and is available at No-1 Hauz Khas Village, and online on nykaa.com
Do try out these products this year and let me know how you like them. Write to me below or using #stayrealstayyou on Instagram @shagunkhanna