'Tis the season for Face Oils
Winters are back and so should be the face oils in your skincare regime. However, as much as we all love them, it's one product that should always be used wisely. Especially for oily skin like mine, I have to be extra cautious to prevent breakouts. So much so that even though the face oils I try are suitable for all skin types except acne-prone skin, I dilute or blend them with other products. This makes them even lighter in consistency than they already are.
I have a collection of beautiful oils at home; most of them sent to me to try. I love using these in rotation.
Having used them for quite some time now, believe me when I say that a good face oil with potent ingredients can do wonders for your skin. I say this with so much confidence because of these face oils listed below – they've all lived up to what face elixirs ought to do! It's time for you to try them now.
CHANTECAILLE ROSE DE MAI FACE OIL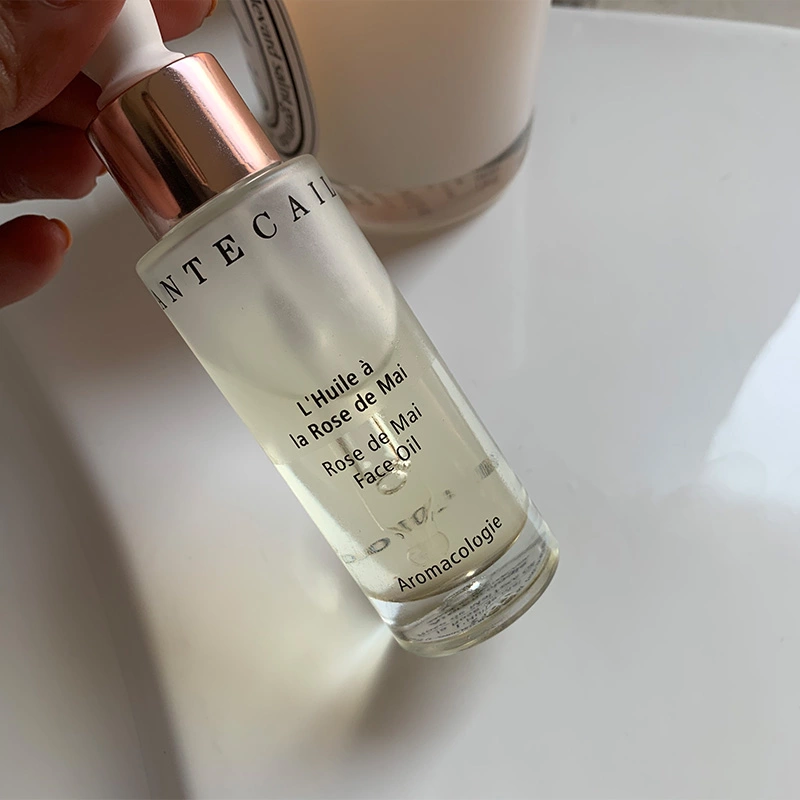 Chantecaille is a chic, high-end luxury brand that's into skincare and makeup. The product range is a little too expensive – justified because they use the purest, most concentrated ingredients.
Rose de Mai – the key ingredient in this beautiful face oil – blooms only for 3 weeks during the month of May in Grasse, France. A luxurious blend of Rose Damascena, Evening Primrose, Rose Geranium, and Rosehip, this one's 100% natural potent botanical oil. I have used this so many times in the past and I am not the only fan in the house – even my husband is completely hooked on to it. It's lightweight, non-sticky, and gets easily absorbed by the skin, rejuvenating and hydrating it. Pick it for a nourishing glow that also brightens and refines the skin.
Suitable for all skin types except acne-prone skin| Free from preservatives and synthetic fragrance| Not tested on animals| Not available in India
PUREARTH ILLUMINE FACE ELIXIR OIL
Every time I talk about this oil, I can't help but begin with, "Just look at that color!" It's so pretty, but there's more to why I love this product. I am not new to this brand either – their rose face water mist is my all-time favourite – so I trust in it a little more.
This one too is a potent blend of botanical ingredients – Wild Rosehip Seed Oil, Himalayan Wild Sea Buckthorn, and Rosa Damascena – that helps get rid of fine lines for a toned and supple skin. It also helps with skin brightening and evens out skin tone.
The oil is now a part of my once-a-week skin-pampering ritual, and here's how! I take 2-3 drops of this beautiful oil in my palm, mix a bit of rose water to dilute & make it more lightweight for my oily skin, and apply it all over my face and neck. It can be applied non-diluted too if you have dry/normal skin.
Pro-tip : I gently massage my face and neck with their beautiful Kwansha beauty coin. When massaging with this wonderful coin, the oil penetrates to the deepest layers of the skin, helps reduce puffiness and also tones the skin.
Preservative free| Cruelty-free | Vegan| They ship to India
RAS INFINITY ANTI AGING FACE ELIXIR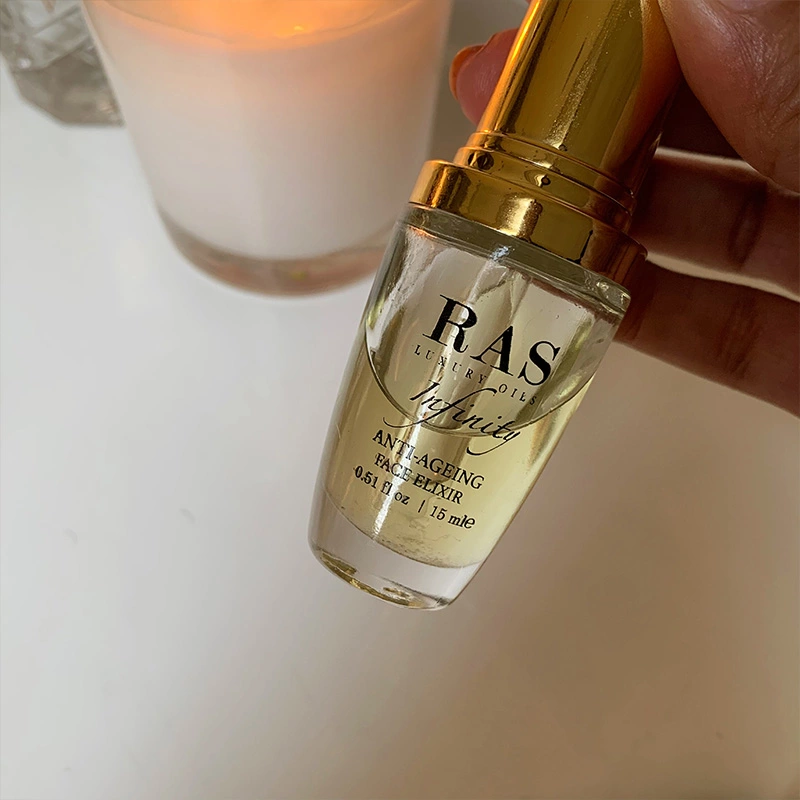 RAS (pronounced RUH-US) – rich in nutrients, full of antioxidants, vitamins, and minerals – this oil is made of everything heavenly! The ingredient list is so fab you want to try it out right away. The said list features Patchouli Essential Oil, Sandalwood Essential Oil, Carrot Seed Oil, Argan Oil, Rose Essential Oil, Pomegranate Oil, and Frankincense Essential Oil – a blend you'd want to pamper your skin with. Not to forget, it's ultra-moisturising, lightweight, and helps boost collagen production. Use it to even skin tone, to heal sun-damage, and for hydrated, soft and glowy skin. This one's worth one try!
Pro-tip: I love mixing this elixir in face packs, face scrubs or a drop or two with my night moisturiser. It's also a brand you would want to use for it helps a cause. Every 10% of their profit is donated to a girl child empowerment and animal welfare NGO
Ideal for all skin types except acne-prone skin| Contains no chemicals and preservatives| Available in India
SESDERMA ROSEHIP OIL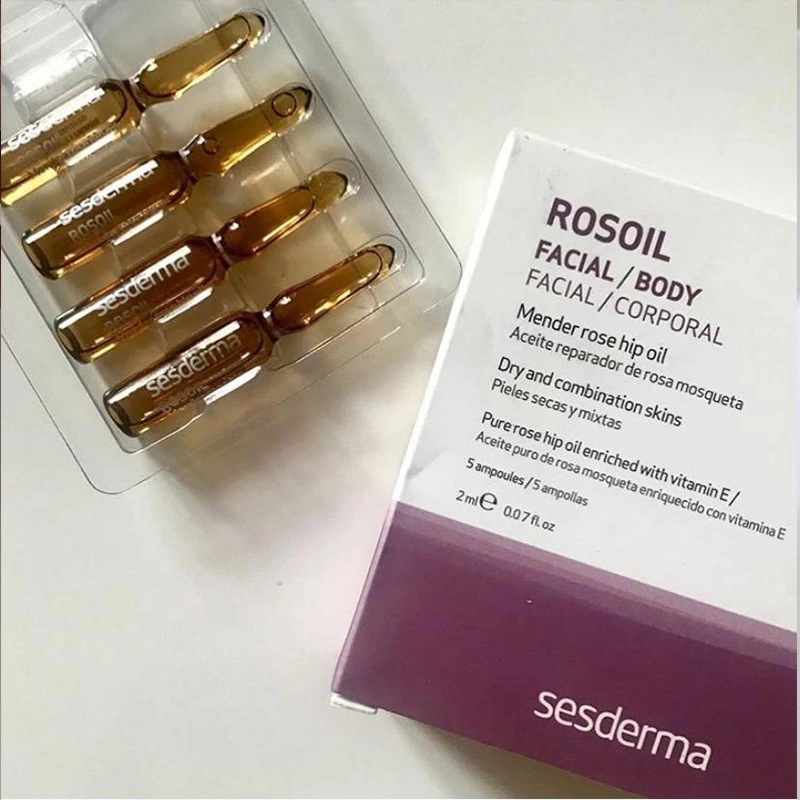 I have said this before and here I go again, this oil is for keeps! A multi-purpose -healing and soothing for the face and body, it contains the right amount of Vitamin A, E, antioxidants, linoleic acid, and essential fatty acids. It gives you visibly soft, supple & brighter skin, reduced pigmentation, and skin inflammation.
Perfect for the fall-winter season, there's more than one way to use it:
Add 1-2 drops in your night cream and apply all over your face and neck
Apply directly on damp skin, or add a few drops in your body lotion to make it rich and creamy
Use it on cracked heels and dry elbows, nails and cuticles, or a tiny bit on mild acne scars
Add it in your hair and face masks
Available in India
L'Occitane Immortale Divine Face Oil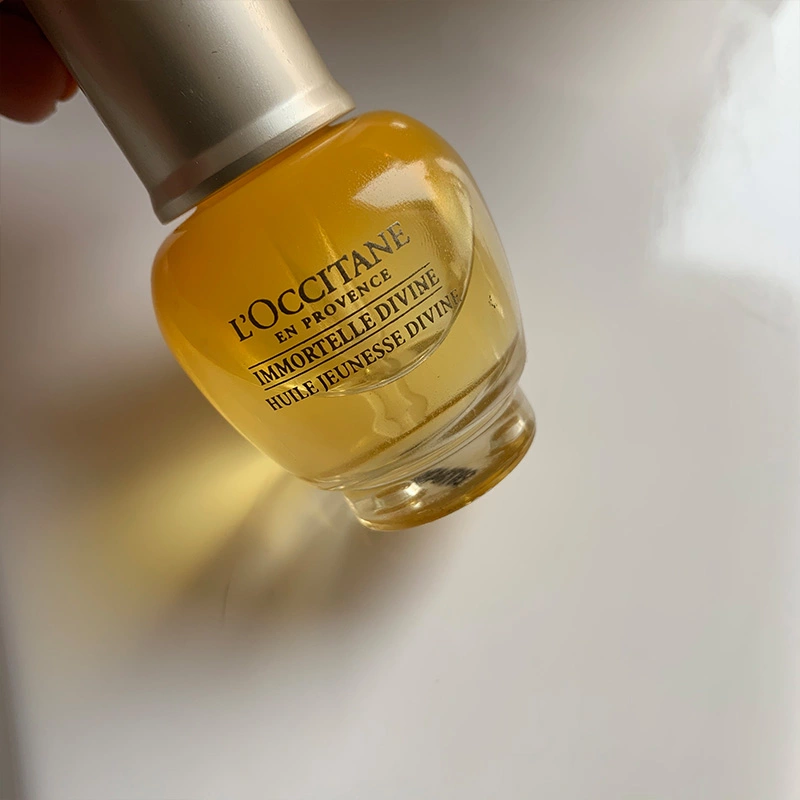 It's in the name – this oil is absolutely divine! It's a 100% natural non-sticky blend of Rosehip, Evening Primrose, Borage, Camelina, Apricot, Sea Buckthorn, and Muscat Rose Oils.
Rich in Vitamin E & B, Omega 3 and Omega 6; use it to increase collagen production, and to repair, hydrate, brighten, and nourish your skin. The elixir also protects your skin from free radicals so that's a plus. To use, mix just a drop with your moisturiser and apply all over your face and neck. Or mix it with your facemasks – that's worked well too! You can also use it by its own.
Pro-tip: If you've oily skin, stick to the 'less is more' mantra to avoid any breakouts
Available in India| Suitable for all skin types except acne-prone skin