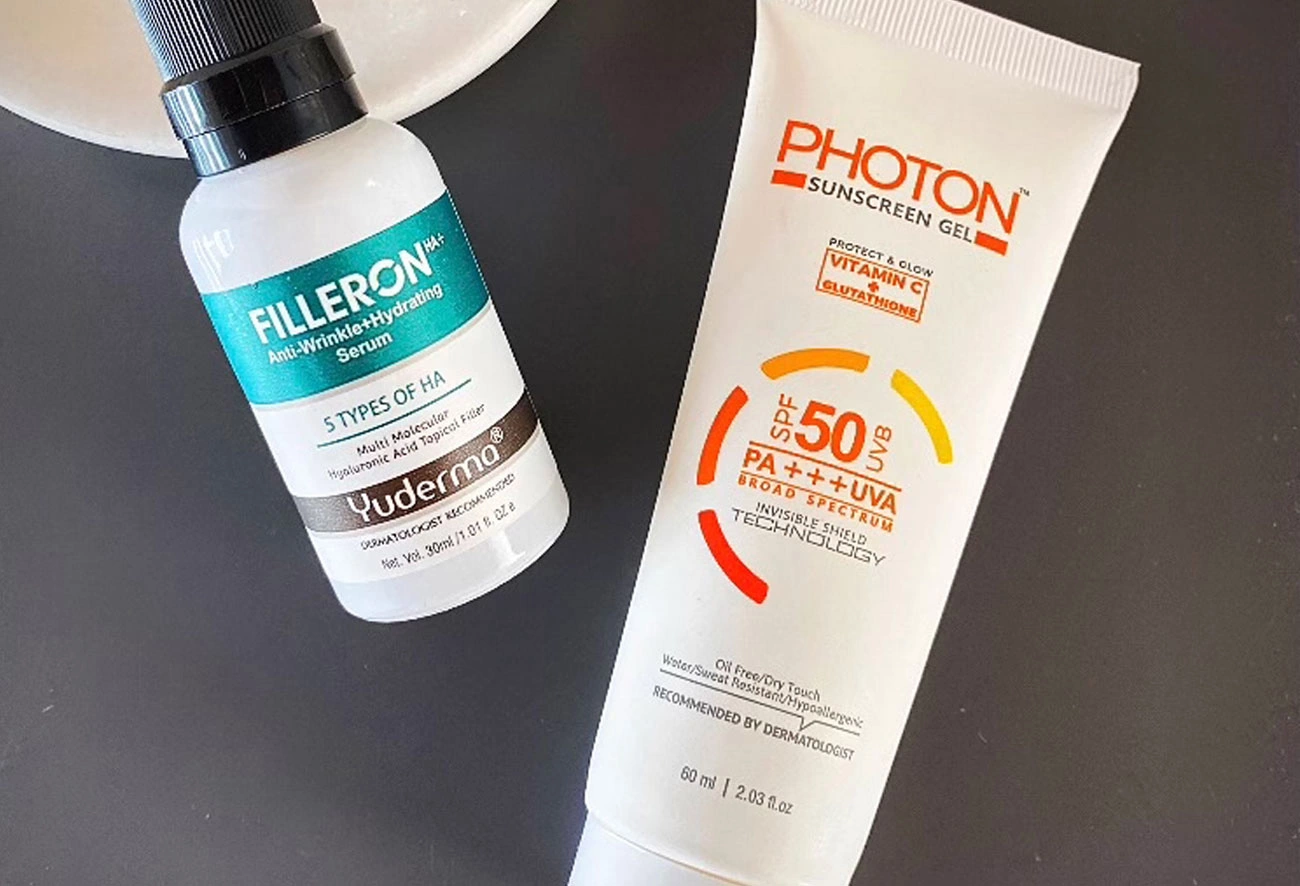 New Indian Drugstore Products Discoveries
There is no limit to skincare. I do pick costly products most of the time, but I love trying out pharmaceutical drugstore skincare products as well. In fact, I visit drugstores /pharmacies in different parts of the world when I am travelling. It's much like visiting a candy shop for a kid. I could spend hours checking out products, evaluating ingredients, and so on. Some of my favorites are the Boots in the UK, French pharmacies in the south of France, Binsina Pharmacy in Dubai, Evergreen Chemist/ Vandana Pharmacy in Delhi to name a few. If you pick good pharmaceutical products that carry potent ingredients, then rest assured they would get the job done!
Like with any skincare product one has to be a bit cautious with these as well. Drugstore products should be used to remedy your own specific skin issue, and so, it is only after you have clearly understood your skin or sought advice from your dermatologist that you should make the choice.
I am sharing my latest discoveries with you! Please note that they work well on my slightly oily skin type.
Glownise Face Wash:

I use foam cleansers every now and then since I have oily skin. This one is gentle, and my skin feels fresh and clean after wash. The key ingredient, mandelic acid is known to gently remove dead skin cells, impurities, and helps unclog pores. It's a good one for an oily/acne prone skin type. It is also Sles free, paraben free and formaldehyde free.

Photon Sunscreen Gel:

I am pretty proud of myself for this brilliant find. It is an oil free, broad-spectrum sunscreen. I like the creamy-gel, silky texture in particular. The results are fabulous – zero white cast, feels extremely light and most importantly, is non-sticky.

Filleron- Anti Wrinkle + Hydrating Serum:

I am always on a lookout for hyaluronic acid-based serums and keep trying out different ones. I've been using this one for a couple of weeks, and I love it! It's non sticky and gets instantly absorbed into the skin. Since I use retinol regularly which may sometimes cause dryness, it is good to use a serum like this one that deeply hydrates the skin. I also apply it around my neck area.
I had purchased the following two hair care products for the first time during the lockdown period. I found them quite effective.
Sacred Herbs

: I use this botanically-activated gel color for root touch up. I'm already on my third box! It's free from any harsh chemicals, and contains certified-organic and bio-degradable botanical oils, extracts and powders, such as olive oil, avocado oil, brahmi extract, neem and hydrolised quinoa to name a few. Its coverage is good, and my hair feels soft and looks shiny post treatment. Apart from the colour powder/treatment, the pack comes with all the essentials like shampoo/conditioner, application brush, gloves etc.

Redenser + Serum:

I've finished my 2nd bottle! I have a fine/slightly wavy hair texture. It is not as dense as it used to be when I was younger, but it is all right as long as it is in a healthy condition. The serum didn't increase hair density, but definitely helped reduce hairfall. I had been experiencing mild hairfall after my 2nd Covid-19 vaccine jab. I apply a few sprays every morning/night. It's a leave-in treatment that doesn't make your scalp sticky. Key ingredients in the serum include biotin, amniexil, argan stem cells and calcium pantothenate. It's free from parabens and strong fragrance, but is not a 100% natural product.

If you are in Delhi, you can get all of them from Vandana Pharmacy, Hauz Khas.