Let us all agree that winters are officially the best season to eat! For me, eating food that keeps me warm and healthy is as important as eating food that's delicious. Fortunately enough, the Indian seasonal and local food does not disappoint and offers plenty of options to indulge in. Before I dive into the recipes, here's a quick list of my winter favourites:
Fresh Methi leaves
Sarson ka saag
Carrots
Bajra roti
Sesame seeds
Raw turmeric
Shakarkandi
Fresh Tulsi leaves
Ginger
Honey
Amla
Cloves
Gur (Jaggery)
Cinnamon
Guava
Moving on now to my top recipes that I thoroughly enjoy in winters!
Amla Juice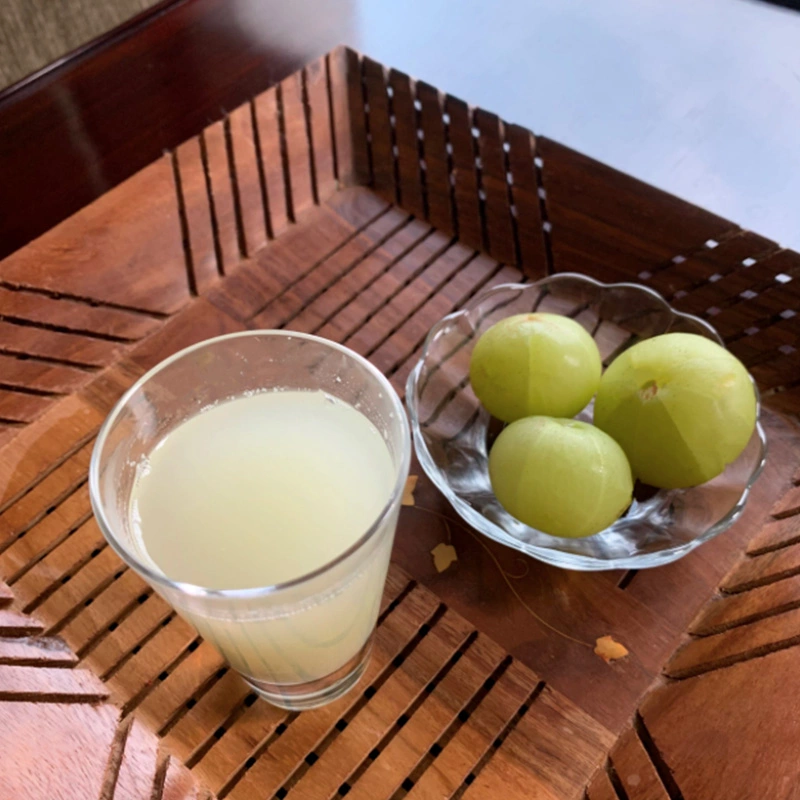 Since I do not mind the bittersweet, pungent taste of this Indian gooseberry, I begin my winter mornings with a shot of its juice for its high content of Vitamin C. It is excellent for immunity, and helps reduce inflammation in the body. The juice also helps to flush out toxins from the system when taken first thing in the morning on an empty stomach and boosts metabolism. To add to all this, I also feel it has a mild diuretic effect on the body.
Directions: I take juice of 3-4 amlas, dilute it with 5 tablespoons of water, and drink up. You can always add more water or reduce the quantity of amlas if you feel the concoction is too strong for you. You can also add a little honey to sweeten, if you like.
Raw Turmeric Pickle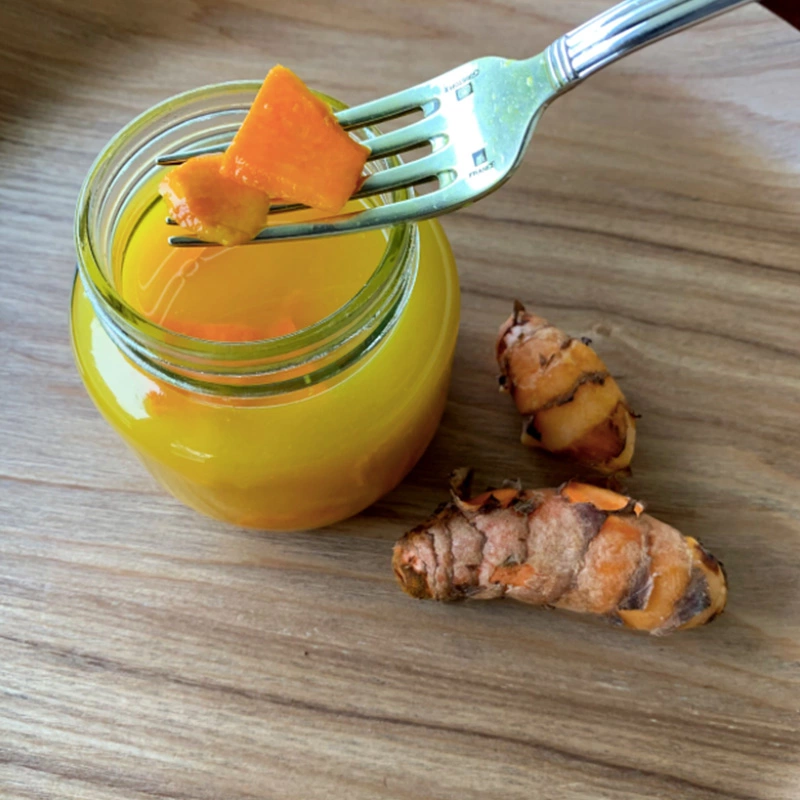 I am a big fan of haldi, and those who follow my blog posts would know. This Indian spice is well known for its medicinal properties – anti-bacterial, anti-viral – which helps reduce inflammation and boosts immunity. Come winters, I use this to make chutney and pickles.
Directions: Add sliced raw turmeric, a little amount of pink salt, and lemon juice in a glass jar, such that the turmeric is fully covered with lemon juice. Shake well, and have a bit of it with your meals to reap all the benefits of this potent antioxidants' combo. You could store this in your refrigerator and use for a month.
Sesame Seeds Chutney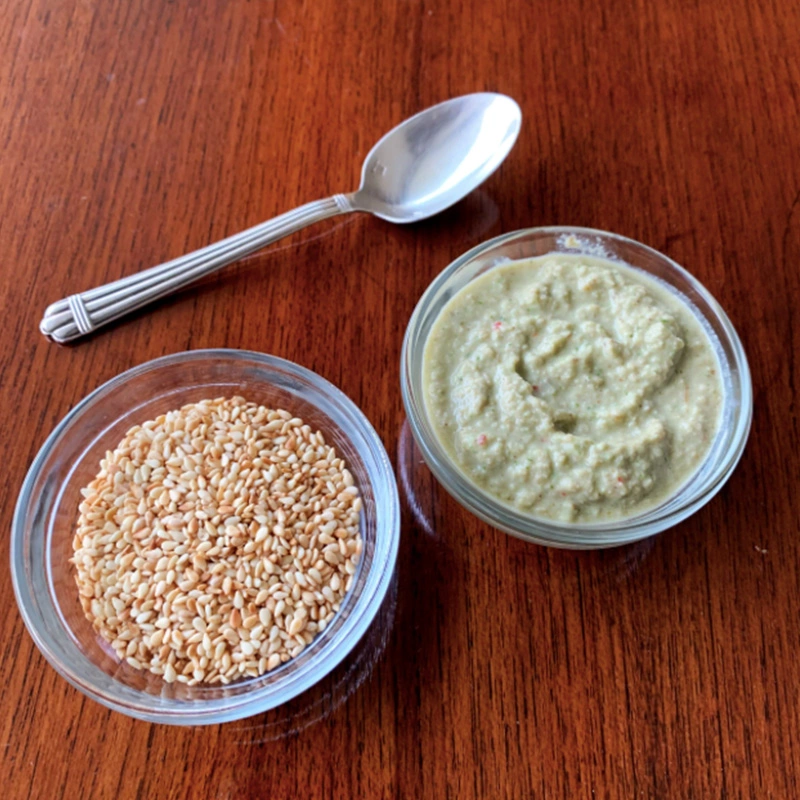 In addition to the warming effect it has on our body, Sesame seeds are rich in fiber, antioxidants, Vitamin B, Calcium, Iron and protein, making them excellent for our overall health. Its chutney is one of my favourite sides for winter meals – rich in nutrients and delicious at the same time. It goes very well with your simple 'ghar ka khana!'
Directions:
Take 3 tablespoons roasted Sesame seeds, 1/4 teaspoon Jeera (Cumin seeds), 3 cloves of garlic, 2 green chilies, 1 tablespoon chopped coriander leaves, 1 pinch of hing, and 1 whole juice of lemon
Add all the ingredients in a mixer grinder and grind for a few seconds
Add pink salt to suit your taste
Add a bit of water if you find the consistency too thick
Ginger, Lemon, Tulsi, and Honey warm infusion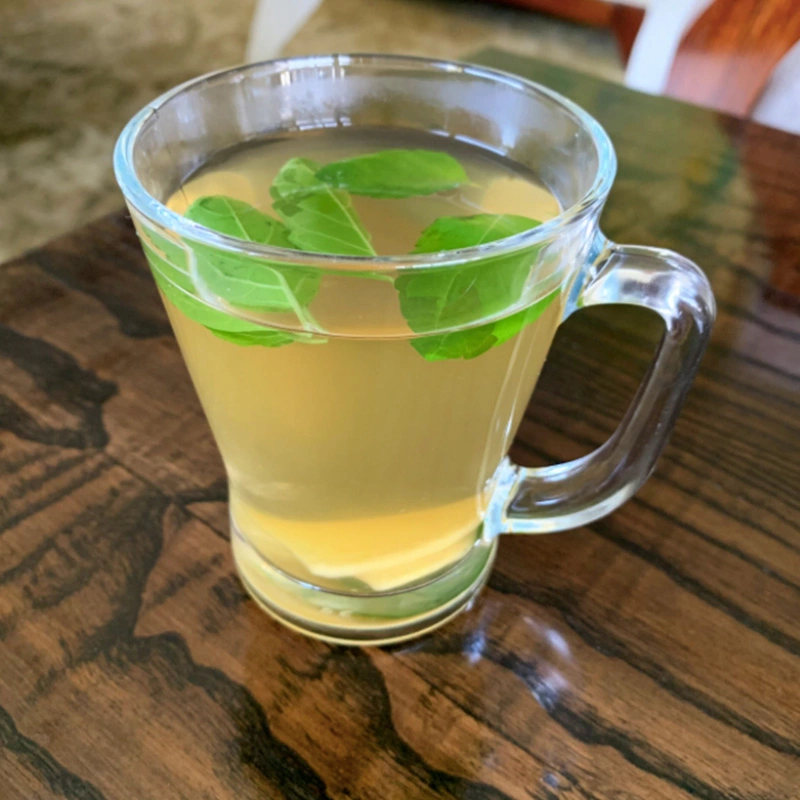 This soothing herbal infusion is full of antioxidants and helps boost immunity. Not only is this incredibly warming but has therapeutic properties that help to relieve cold and flu symptoms while deeply relaxing your nerves. Easy and quick to make – it's the perfect concoction for colder months! I like to have this in the morning and sometimes in the afternoon.
Directions:
Take a hot cup of water
Add a 2-inch slice of ginger, 4-5 tulsi leaves, and 1-teaspoon lemon juice
Let it steep for 3 minutes
Drizzle a bit of honey to sweeten, stir and sip
Sip the infusion without straining to reap all benefits of the ingredients
As winters inch closer, I hope these recipes will be on your to-try list this season. Wishing you all happy winters! Keep yourself warm and well fed.