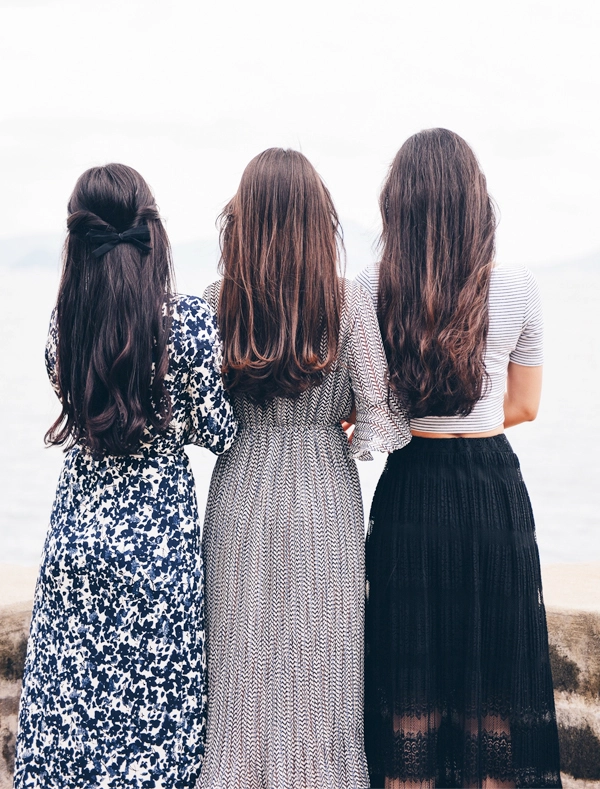 Hair growth starts with healthy hair. Like our bodies, our strands require nutrients to grow strong — so in order to prevent patchiness, or give thinning hair a much-needed boost, I have picked my tried and tested hair supplements. I had written about how hair supplements don't really suit me, and it is true. Maybe my body rejects these supplements because I follow a balanced diet with a good intake of multivitamins, minerals, B-complex, and Omegas. Too much of anything, even if it is a good thing, can have side effects. I do go on an occasional course of hair supplements, but only after I stop my multivitamin for 3 months. This way I get the best of both worlds and it works wonderfully well.
I am extremely picky with hair supplements. And, I must add a word of caution here, though most of them are non-prescription based supplements. If you have any underlying medical issues, pregnant, or on any prescription based medication, then please have a quick chat with your doc to make sure they are okay for consumption.
Keraglo Eva has an ingredient 'Gamma Lenolenic Acid' which is known to be an essential fatty acid that helps prevent hair loss and boosts natural growth of hair. It has a well-balanced multivitamin and mineral formula, along with essential fatty acids.  It has all the active key ingredients for good hair growth. To be taken once a day with your main meal. Do take it for at least 3 months for best results. This excellent Indian product is available at all good pharmacies.
VIVISCAL PROFESSIONAL
Gentle on the stomach, this natural supplement contains all the essential nutrients for strong lustrous hair. It is rich in biotin, apple extract powder, vitamin c, L-cystine, L-methionin, active key ingredient AminoMar C which is a rich protein compound of marine extract. It reduces hair fall and if taken for 3-6 months it can actually encourage hair growth. Take two tablets a day in the morning and evening.  It is available only through professional clinics and salons.
CORREXIKO -CLOSE UP
I am currently taking this one. It's a comparatively new brand in the market. I also love their collagen powder and have seen excellent results with that. This one is easy to digest, well-balanced formula that works from within. Key ingredients include ginkgo biloba, horsetail extract, biotin, copper, iron and zinc. I'm happy with the results. It promises to work on premature greying too, but I won't vouch for that. To be fair, I've only been taking this supplement for two months. Also, premature greying is an extremely difficult problem to get rid of. I started getting premature grey hair in my 20's and nothing worked on me.  CORREXIKO is available in Harvey Nicholas, London. CORREXIKO products are not easily available in India. .What you can do is go on their website and see if they deliver to India. www.correxiko.com
VITABIOTICS PERFECTIL PLUS HAIR
This is an amazing brand! I love Vitabiotics supplements. The brand has been in the market for over 40 years. All their supplements have very promising results. PERFECTIL plus hair is extremely dense in nutrients. It includes amino acids, marine collagen, grape seed extract, Vitamin B, selenium and more. You can actually continue taking this and skip taking your multivitamin completely. It will take care of your hair, skin and nails from within. It is available online and at Boots, Holland and Barrett,
No matter which hair supplement you plan to use, always make sure it's a natural one. These supplements take a lot of time to kick in so don't stop the course half way. Do stick with one for at least 3 months.
Try out some of the brands mentioned here and let me know how they work for you. Write to me below or using #stayrealstayyou on Instagram @shagunkhanna